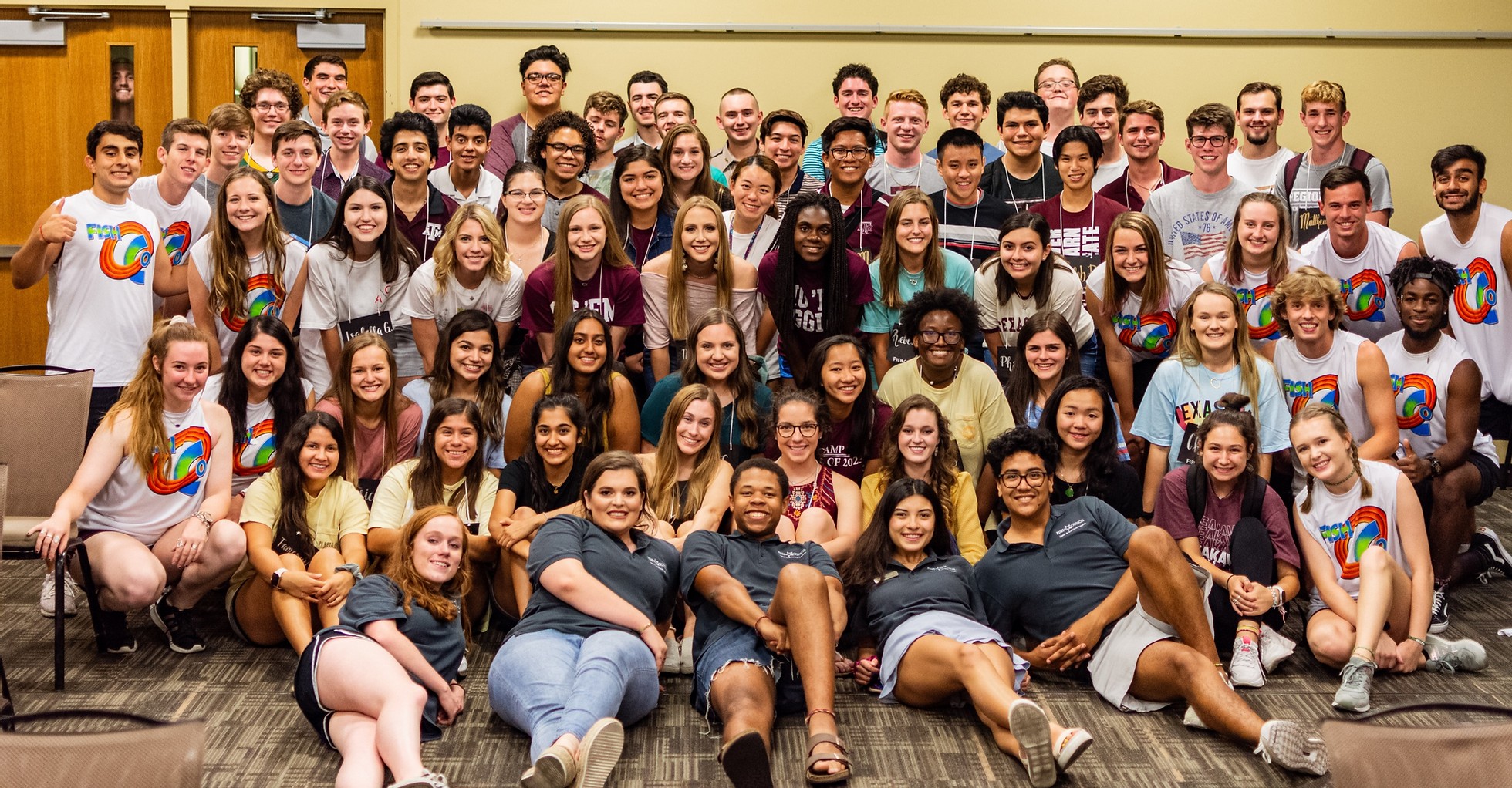 What is Fish Council?
Fish Council, or Fish Co., consists of up to 64 members who are selected as the official representative body of their Freshman Class. Fish Council is also the freshman body of the four-year organization, Class Councils, making Fish Co. unique from every other FLO. This structure enables freshmen to fully develop themselves, knowing that their involvement does not have to end after their first year.
OUR REQUIREMENTS TO JOIN
To be in good standing with Fish Council you must maintain a minimum G.P.R. of 2.0. Meetings for our organization are on Mondays at 8:30 pm. As a member of Fish Council, you can expect to feel a heartwarming sense of pride for Texas A&M, partake in many community service projects in the Brazos Area, meet your best friends, and have an amazing and unforgettable freshman year. As Class Councils members, freshmen in Fish Co can form friendships and make memories to last a lifetime, all while giving back to their class and serving Texas A&M University.
"F-I-S-H We Always Dominate. C-O You Know, Fish Co is the Best FLO. We Rep C-C, Fish CO is the FLO to Beat."
CONTACT US!
For any questions, comments or concerns email: tamufishcouncil@gmail.com