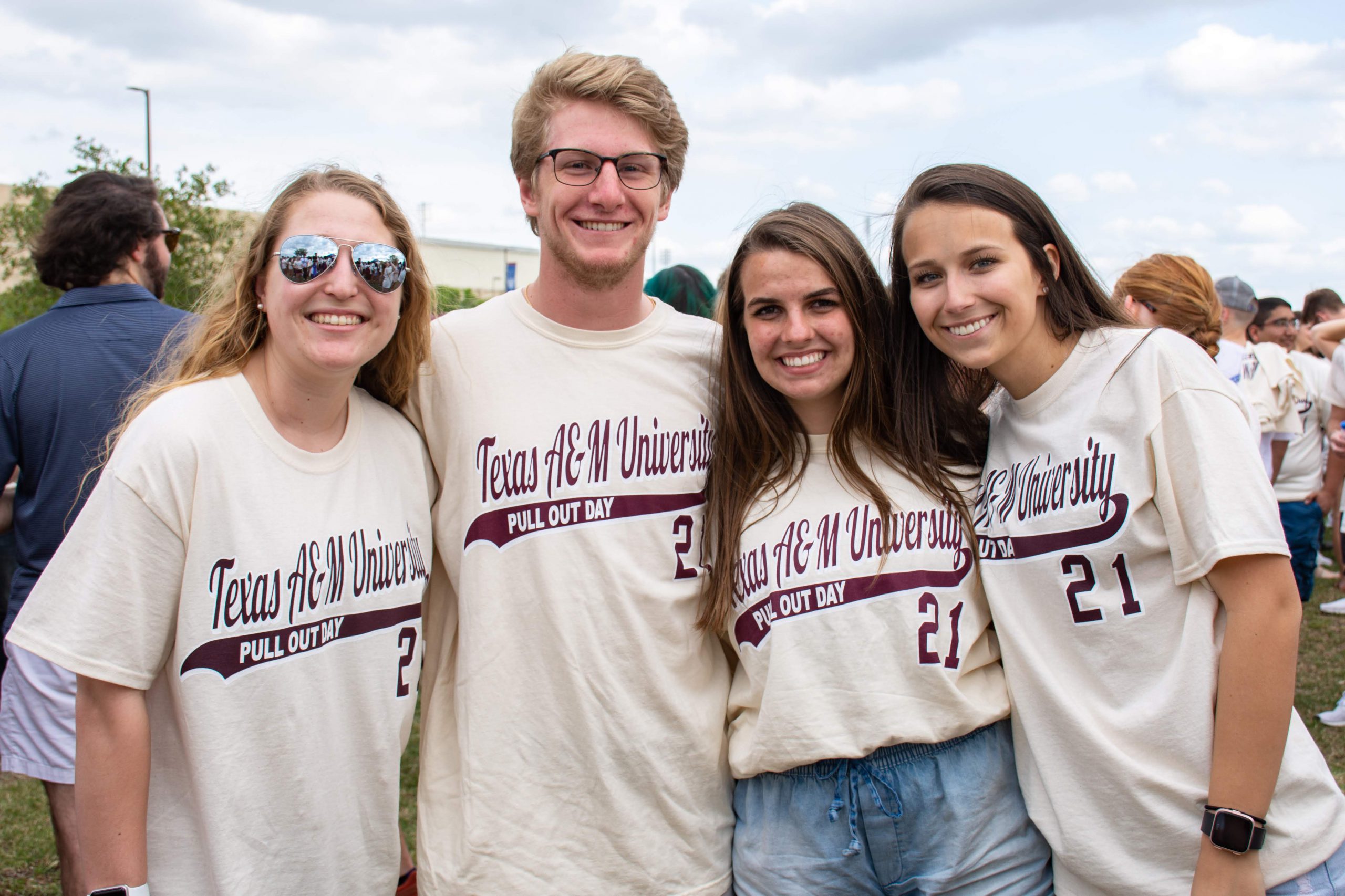 What is Pull Out Day?
Pull Out Day is the sophomore class tradition where the sophomore class gets the opportunity to step into the role of and upperclassmen by performing their first "Whoop!" It is a day-long event that occurs in the late spring. Traditionally this event has coincided with a baseball or basketball game, but that is completely up to the class. In the past, class members have thrown out the ceremonial first pitch, group pictures have been taken, a Fighting Texas Aggie Yell Practice, and more!
Traditionally, t-shirts are sold in connection with the event. All of the proceeds from the sale of the shirts go directly toward the Class Gift for each class.
What is "Pulling Out"?
The Phrase "Pulling Out" comes from Old Army and is a term used to describe an under classmen using an upperclassmen's privileges without permission. It is generally good bull for a sophomore to pull out the junior's wildcat.